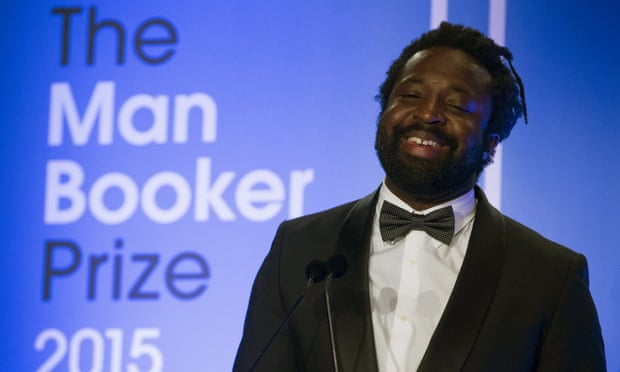 The best man won, y'all. I don't think anyone is seriously disputing that. Here's why:
1. A Brief History of Seven Killings is simply an amazing book: polyphonic, violent, emotive, compassionate, unsentimental. Other books on the shortlist were similar in length and ambition, but not one of them had the explosive energy of A Brief History, nor the ability to be unceasingly gripping for all of its 700-odd pages.
2. It suggests that the Man Booker Prize isn't locked in to staid, standard literary realism. Let's be honest, this has been a worry for a while. When I reviewed A Brief History, I wrote that I wanted it to win, but doubted that it would because the prize seemed too historically conservative to value a novel like this. The fact that this year's panel proved me wrong is also great for another reason:
3. It will renew general interest in literary culture. I've already had a conversation (impassioned, evangelical) with two of my coworkers, both of whom were a) very interested in the book, and b) confessed that they ordinarily avoid Booker winners like the plague. If this year's panel had tried, they couldn't have done better at announcing that the stereotypical insularity of British literary culture needed a shake-up.
The diversity point seems too much like tokenism to mention, but it does please me hugely that another Commonwealth writer has won, and a writer, moreover, who is not interested in the white, middle-class concerns typical of longlisters like Andrew O'Hagan, Bill Clegg and (dare I say it) Anne Tyler. The world wants more varied stories, and there are more varied stories out there to be told. It's delightful to see the literary establishment finally acknowledging that.
I reviewed A Brief History of Seven Killings in August; you can read what I thought of it here.