A good sixteen books read, in print, e- and audio form, this month! This is hardly a Superlatives post, though, given that I can't summon up the creative energies to think of the categories. I'll just do what I normally do—a short paragraph on each book read—without categorizing them, and hope you'll forgive me. (I'm also thinking of returning to the weekly Reading Diary format; it might be more manageable.)
Rubyfruit Jungle, by Rita Mae Brown: A wickedly funny coming-of-age story about a young lesbian in the 1950s, who comes from dirt-poor Southern stock and eventually finds her way to New York City, film school, and freedom. Molly Bolt is the most engaging, uncompromising, self-aware and hilarious protagonist I've met for a long time, and her social and sexual escapades make for delightful reading, despite the prejudice she faces.
How To Be an Antiracist, by Ibram X. Kendi: My problem with this book is not the book; it's me. And it might not even be me qua me, so much as it is timing. Having already read two very up-to-the-minute nonfiction dissections of racism in twenty-first century Western society, a third hot on their heels felt somewhat repetitive: much of the material, and the general thrust of argument, is the same. This is, however, clearly an excellent book for people eager to learn, and I'd recommend it.
A View of the Empire at Sunset, by Caryl Phillips: My first book of Phillips's, though it won't be my last, A View of the Empire… is a fictionalized exploration of the life of Jean Rhys, author of Wide Sargasso Sea (which I read last month). The constant tension between her Creole upbringing and the expectations of white England infuses the book, and Phillips's style shows a melancholy restraint that reminds me of earlier English authors like Brookner and Fitzgerald.
The Book of Queer Prophets, ed. Ruth Hunt: Like all anthologies, some entries here are stronger than others, but the concept—queer writers describe how their sexuality and their religious faiths, or lack thereof, affect each other—is a winner. Amrou Al-Kadhi's piece on becoming a Muslim drag queen is wonderful, but the one that hit me hardest was Jay Hulme's account of conversion and cathedrals. It's a magical piece of writing that ties in revelation, suicide, and the appreciation of beauty. He's a poet, but I would read more of his prose.
Playing Nice, by J.P. Delaney: Delaney is one of our foremost writers of domestic, or psychological, noir, and all his work (I was convinced he was a she for ages, but apparently Delaney is the pseudonym of a male author) is both utterly addictive and really quite good, despite the melodramatic plots. Playing Nice deals with the scary implications of an accidental child swap, and, like many contemporary domestic thrillers, invests in the notion of the common or garden psychopath. The scenes where one character forces/manipulates his way over the boundaries of the others are nauseatingly believable, even if the actual story might not be.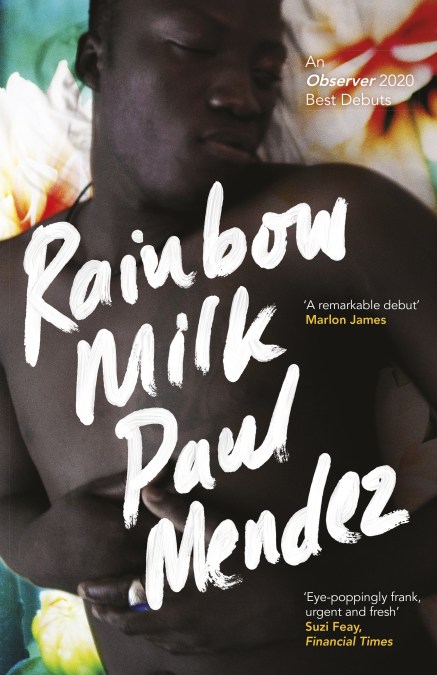 Rainbow Milk, by Paul Mendez: Mendez's debut, dealing with the trajectory of Jesse from Black Country Jamaican Jehovah's Witness and closeted homosexual, to rent boy in early '90s London, to professional waiter—and unexpectedly beloved—in the 2000s, is lush with accent, detail, and a LOT of meticulously described sex between men. Critics have said it's too autobiographical and doesn't give its characters enough space, but I loved the authority with which Mendez writes Jesse's experience (and the restaurant scenes are really, really spot-on).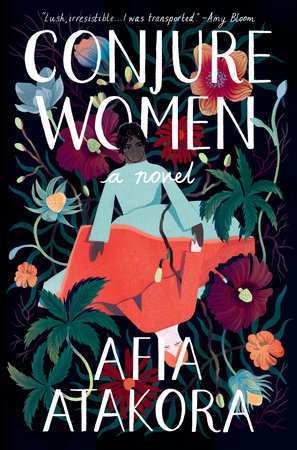 Conjure Women, by Afia Atakora: Set in a community of former slaves after the American Civil War, Conjure Women deals with the clash between folk medicine/obeah and Christian teaching, as midwife Rue falls under suspicion when the children of the area begin dying. Flashbacks to the era of slavery illuminate goings-on in the narrative's present day, and Atakora's depiction of characters forced to make terrible choices is empathetic and moving. Lots about mother-daughter relationships, love and the vulnerability it brings, too.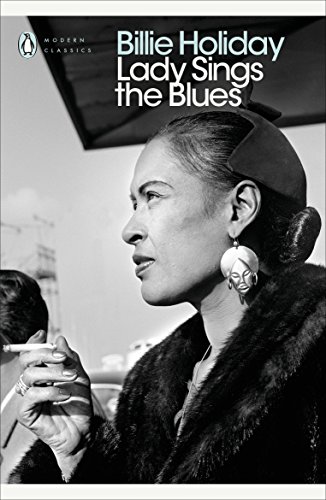 Lady Sings the Blues, by Billie Holiday: Actually not written by Holiday, but composed by journalist William Dufty from transcripts of interviews he conducted with her. This brings its own set of interpretative and moral difficulties, but the voice that shines through these pages is strong and clear, and it belongs to someone: it's easy to imagine Holiday holding forth in a hotel room, Dufty recording and scribbling. Much of the autobiographical material is invented or embellished, but on singing in Jim Crow-era America and as a general set of observations on craft, plus for its glimpse into a lost world of glamour, drugs and celebrity, this is hard to beat.
That Reminds Me, by Derek Owusu: My problems with this book, again, are mine alone. That it feels unfocused and underpowered is a subjective assessment; that the periodic invocations of Anansi strike me as slightly mannered is also opinion and not fact. That it tells a story that needs telling—that of a black boy taken into care as a child, and his subsequent mental health issues as an adult—and does so in short, innovative prose-poetic sections, is also the case: and it won the Desmond Elliott Prize. I suspect it might click more upon rereading.
Born a Crime, by Trevor Noah: I was told this was specifically excellent as an audiobook, so I listened to it, and it absolutely is. Mostly, and unsurprisingly, it's just fucking funny: Noah tells stories well, and he has good ones to tell here. The section where his grandmother and aunts hold a wailing exorcism for the demon whom they believe has planted human shit in the wastebin (it was, in fact, young Trevor) had me giggling helplessly aloud. It stops before Noah's comedy career takes off, which is probably a good thing; the final sections, detailing his late teens of DJ-ing/petty crime, are a little repetitive.
Empires in the Sun: the Struggle for the Mastery of Africa, by Lawrence James. I really, really struggled with this; I'd hoped for the balance and impartiality that the Literary Review blurb promised, but James instead writes with a kind of blasé Eurocentrism that seems to equate acknowledging atrocities with reparation for them. I can best describe it by saying that for James it's as though African minds don't really exist—he certainly doesn't write about them, only African bodies. A decent overview of the historical events for the beginner, but otherwise, I think, best left.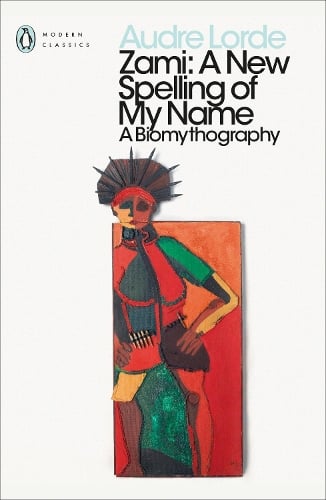 Zami: a New Spelling of My Name, by Audre Lorde: I'd somehow never actually read Lorde before now, and had developed the idea that she was a slightly scary/po-faced theorist along the lines of Sontag. Zami proves nothing could be further from the truth: a barely fictionalized autobiography, it's warm, funny, and vivid about Lorde's feelings of being left out (along multiple axes of race, gender, sexuality, and general oddness) as a child and young woman. A true joy and revelation to read, and a contender for the Best Books of 2020 list.
Enter the Aardvark, by Jessica Anthony: Congressman Alexander Paine Wilson awakes one morning to find a stuffed aardvark being delivered to him by FedEx. It's from his male lover, who has (apparently) just committed suicide. Only, Wilson is in the closet—even to himself—and a rabidly conservative Republican. As the aardvark's existence begins to unravel Wilson's life with the relentless rapidity of a nightmare, a second strand focuses on the eighteenth-century taxidermist who stuffed it, and his hidden romantic relationship with the explorer who brought it back. There are some tonal/factual errors which I put down to the author's American cultural background (the most egregious being that you would never refer to a man named Sir Richard Ostlet as "Sir Ostlet"; he would always be "Sir Richard"). But it's an extremely funny, surprisingly poignant book, and it basically stole my heart.
The Vanishing Trick, by Jenni Spangler: My first children's book for many months was… all right? There's certainly a very cod-Aiken vibe to its supposedly Victorian but much more generic-fantasy-feeling setting, and the horrid Madame Pinchbeck, who traps children's souls in household objects, is a clear descendant of Miss Slighcarp. I couldn't help feeling, though, that three child narrators (all in an undifferentiated third person) was at least one too many, and Spangler compounds the issue by spelling out emotion and motive instead of building up character through behaviour and letting us deduce it. The Vanishing Trick is definitely fun, but you can't compare it to Reeve or Hardinge or Robin Stevens.
A Place of Execution, by Val McDermid. Oh, my days. I'm definitely a scaredycat, but this (randomly picked up as 99p on Kindle and I'd never read McDermid before; I know, I'm sorry) is a really creepy book: not just about the abominable things men do to vulnerable girls, but also about the Wicker Man-esque community of Scardale, which demonstrates a mute solidarity in the face of outside interference (aka a police investigation) that is at least as frightening, in its own way. It's the sort of book that would never work in these days of wifi and well-maintained roads (though actually, in some parts of the Peaks, mobile reception is still rubbish enough to make this a reasonable plot in 2020).
You People, by Nikita Lalwani: This has definite ambitions to be a state-of-the-nation novel, although its focus is narrow enough (one pizzeria in South London; two point of view characters, Welsh waitress Nia and Sri Lankan pizza chef Shan) that it might be more productive to read it as a London novel. Shan has left behind his wife and child, and is both horribly ashamed and desperate to get them to England; Nia, who's fled an alcoholic mother, is determined to get to the bottom of restauranteur Tuli's not-so-legal extracurricular activities (he operates the pizzeria like a safe house for undocumented asylum-seekers). The ending is a touch sentimental, but it provides satisfying narrative closure, and Lalwani's depiction of the "hostile environment" is thoroughly terrifying.
---
So that was July; August is shaping up well (though I genuinely cannot believe it's been four and a half months since I've been into the office. We're going back in, on a rotating once-weekly basis, this week; my first day back is Wednesday. I'll be lonely, as it'll only be me from my team, but maybe I'll get things done.) In the meantime—I've got plenty of proofs, having finally been brought my office stash a few weeks ago, plus several remaining new and old purchases, AND I went on a Netgalley spree, like a lunatic. What've you been enjoying this past month?